I'm somewhat disappointed in not getting my game Positron released in 2013 having had a fully working prototype build since the start of the year, but a lot has happened and through work I've released a few games which I'm very proud of. I thought it'd be nice to think back over the events of the past year as I thought it was cool to see
Shahid Ahmad
do the same last year on his
personal blog
.
So, starting off right at the start of January, probably the biggest event of the year was the birth of my fourth child, Warren. He came in at a whopping 10lb 5oz (larger than his elder brothers and sister who themselves were big babies at 9lb+ each), was very healthy and quickly got settled in at home.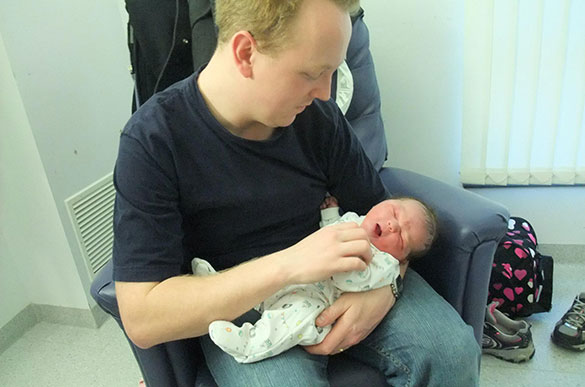 Then, after Damien had just got over his Chicken Pox at Christmas time, Willow and Vaughan both caught it. We were a little worried that Warren might catch it but he turned out to be fine.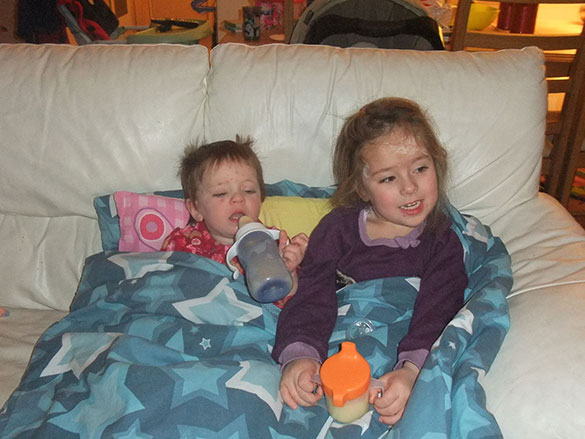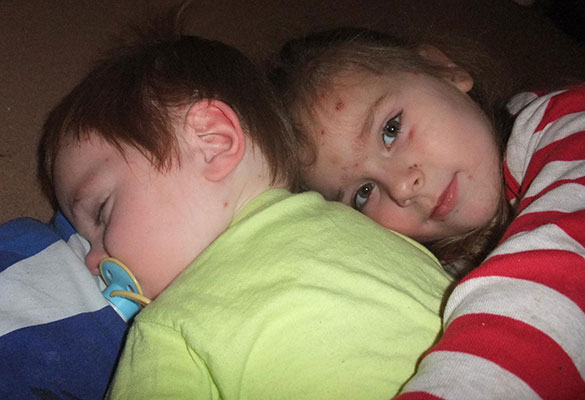 In February I managed to find a burst of motivation to work on Positron and made a lot of progress in the rewrite of my engine. I pretty much rewrote it from the ground up so that it was structued much more like the internal engine we use at work (TickTock Games) in terms of how we abstract out the platform specific parts. I was really proud of the work I'd done and was steaming ahead with work on my game which I wanted to release across a whole load of platforms very quickly. Unfortunately it didn't last long, over the next few months I barely found any time to work on Positron and instead spent almost all my spare time with my Wife Laura and the kids (just realised I have uploaded hundreds of photos of our trips to the park and long walks from the middle of 2013!).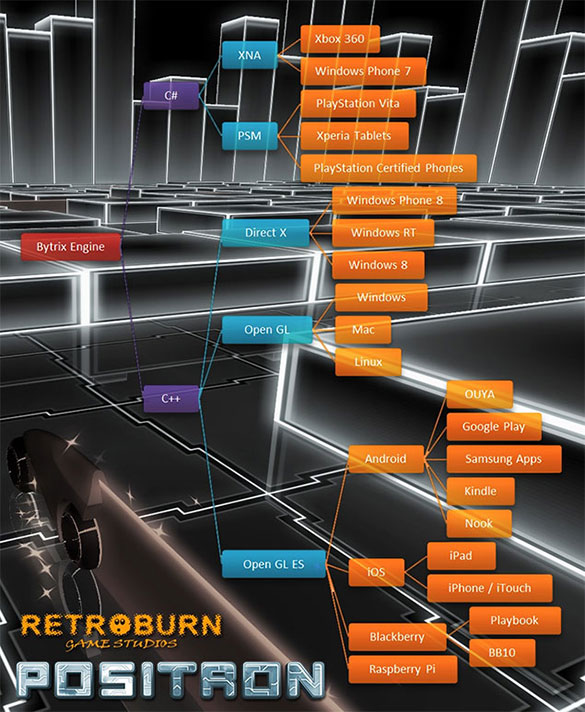 In March I attended a
TIGA
event in London, met a few developers and press that I've stayed in contact with, showed off Positron to a bunch of people that thought it was cool and played some cool games from other developers who attended.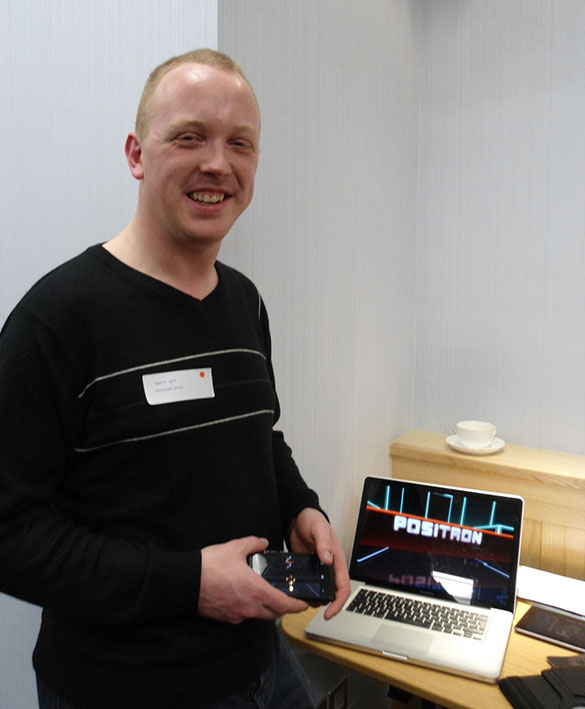 In the evening I had a few hours to spare so had a walk around London and
snapped a bunch of photos
(I don't often get to London so these might be boring pics to most people).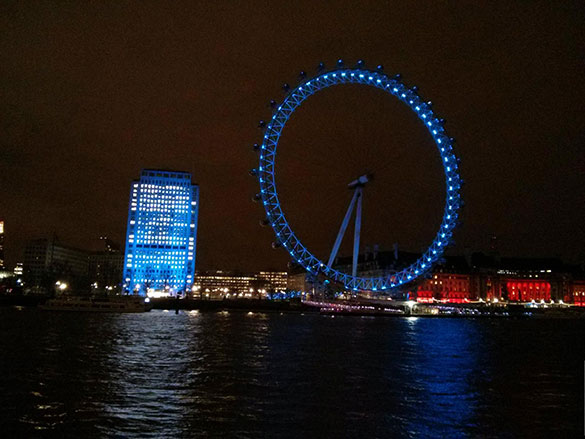 In mid April Damien had his 7th birthday. We invited my Dad, Sister, and Brother over for dinner and a small party. It was nice to get everyone together and Damien loved his Avengers cake too.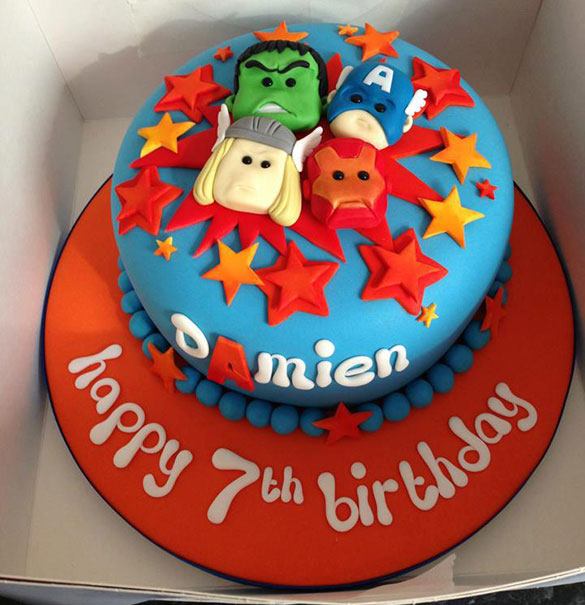 Work-wise I spent the first few months of 2013 working on the Android port of Worms 2: Armageddon. Arden (fellow Senior Programmer from
TickTock Games
) got the core game running on Android (using the iOS codebase) and I spent much of my time working with Team 17's QA department to ensure there were no differences in the way the Android and iOS versions performed. There were many things that needed to be tweaked to get the game playing as expected on Android and I learnt a lot more about JNI and Java in general while working on this port. The game was released in April on
Google Play
and was released on other Android marketplaces over the following months.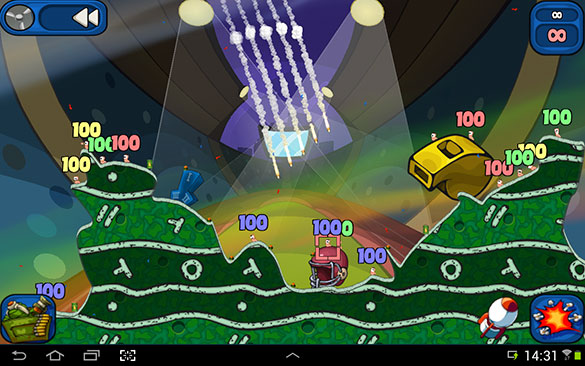 At the same time we were finishing up our port of Burn Zombie Burn. Tick Tock had already released the game on Mac (ported from PS3/PC) and we were porting that over to Android, specifically targeting NVIDIA Tegra 3 and 4 devices. I spent a lot of time profiling the game and optimizing small segments for performance trying to get the game to run at high framerate on devices like the Nexus 7. In the end I think we did a good job of getting the game running nice and fast, we had to make compromises on older devices but it made the game look even better on faster devices that could handle the extra stuff (like post processing, bloom, and extra geometric detail on the NVIDIA Shield and other Tegra 4 devices). The game was released in May on
Google Play
and I expect will hit iOS in 2014.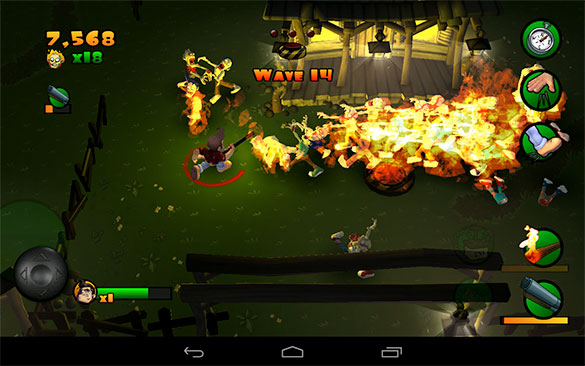 Willow had her fourth birthday in May, we invited a few of her friends and some family round and had a small party. It was pretty nice and she really liked her My Little Pony cake.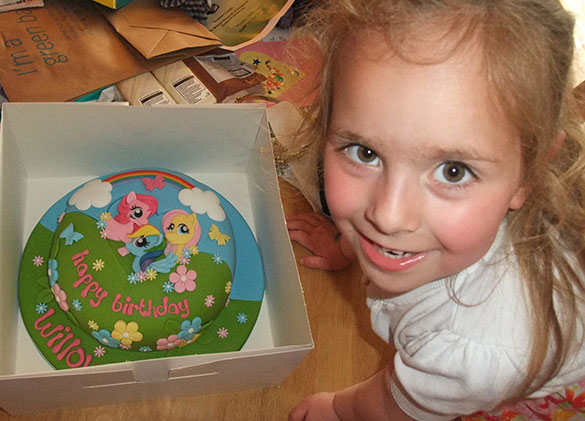 In May my
Oculus Rift
turned up and I spent a good few weeks trying out every demo and compatible game I could play. It's great fun and after playing Half-Life 2 with it you'll never want to go back to just playing the game on a monitor ever again. I wrote a
series of blog articles
covering my experience with the Rift. I also started work on adding support for the Rift to one of my old favourite shooters, Start Trek Voyager: Elite Force. Unfortunately the mod never got finished (as the source code for the game exists in many branches, some with basic VR support, some not (but more feature packed) so didn't spend much time looking in to which codebase to put my modifications in to.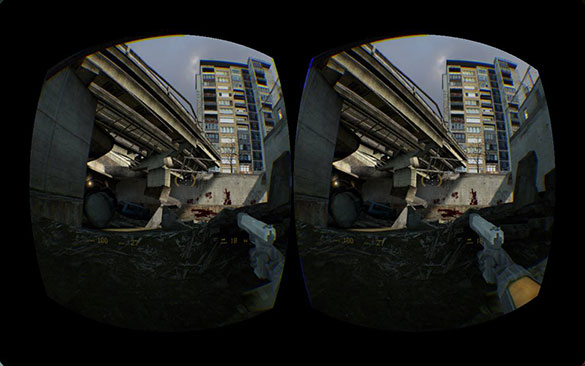 I quickly added Oculus support in to my own engine and posted up a vid of Positron played from multiple camera angles (but have yet to release the Oculus version as it needs tweaking. It can quickly induce motion sickness!
My beautiful Wife Laura also had her 29th Birthday in May and we managed to go out for the evening (which we don't get to do very often without the kids). She also loves reminding me of the fact that she's not yet 30 for some reason.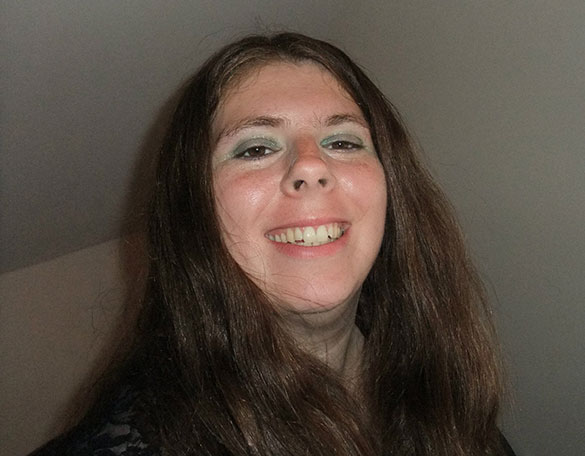 Laura decided we needed a kitten, as if four kids already wasn't enough hard work. So here's Shadow:
Throughout the summer I made sure we all went out on the nice days to go for a walk. We explored some places we'd never been before and took the kids for walks down by the river and canals around Wakefield. It was nice to go out and take them places they've never been for a bit of an adventure.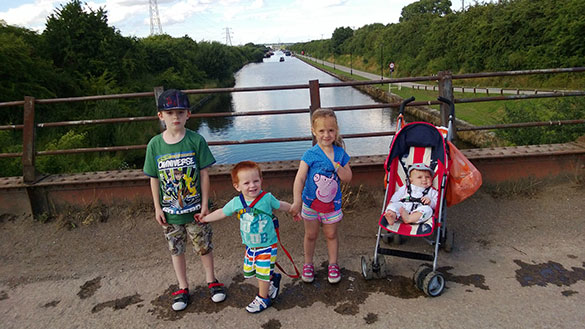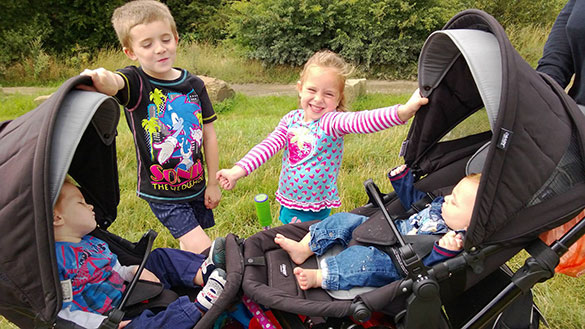 In July I decided to shift my desk from the corner of the living room to the little alcove in our main bedroom. My hope was that I'd be able to work without being disturbed in there which worked to some extent though the kids never leave me alone to work during the day anyway.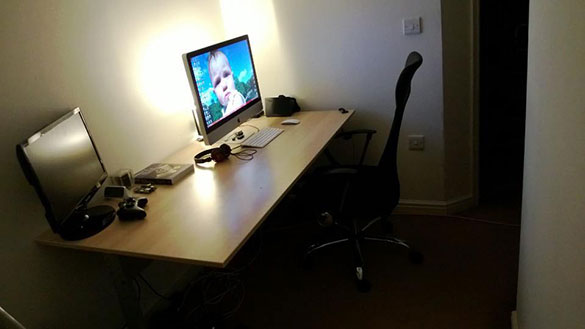 Damien and Vaughan realised the geese at the park won't attack them and started getting real close while feeding them. Got a load of great photos of the two feeding (and chasing) the geese around the park.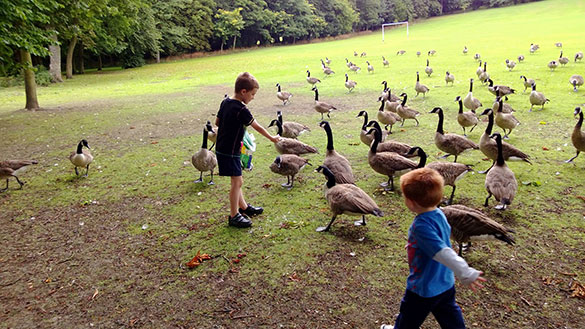 Towards the end of the Summer I cracked the rear rim on my bicycle which I use to cycle to and from work. It wasn't really a priority for me to get it fixed (as I was looking at getting a new wheel which would be £100+) and so I started walking to and from work. I realised that if I walk the direct route it takes me an hour, but if I take a slight detour by the river and canal it's a much nicer walk and only takes me an extra 15 minutes. I used to walk a lot when I was younger and I welcomed the walk to and from work even if it did take me a lot longer than the usual 20 minute cycle ride. I also think I lost about a stone in weight over two months while walking to and from work.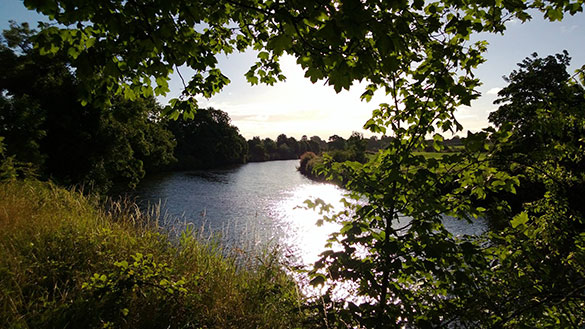 Speaking of work, around this time I was working on Superfrog HD. The other guys at work had been developing the game in conjunction with Team 17 and I was given the task of integrating Apple's Game Center achievements and leaderboards in to the game. Once I'd done that I also then added in Steam achievements and leaderboards. Both were relatively straight-forward to implement but had some fun getting Game Center to play nicely with the game on Mac due to the way SDL handles it's window! The game was released in late summer on
Steam
and the Apple App Store.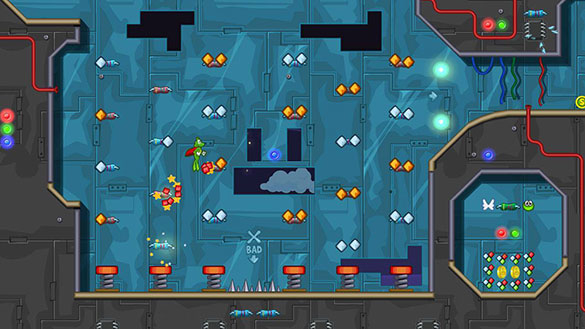 I started seeing a lot of these in my Facebook stream: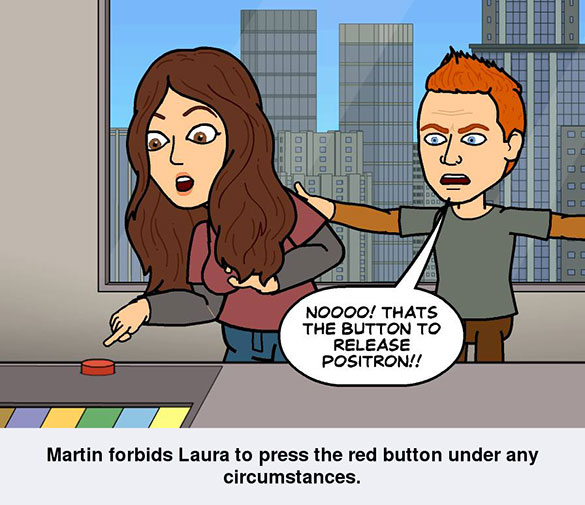 In August we went to Sandal Castle for the first time since I was at school. It's only about two miles from us and it was a nice walk. I think we'll probably go that way again during the warm weather next year.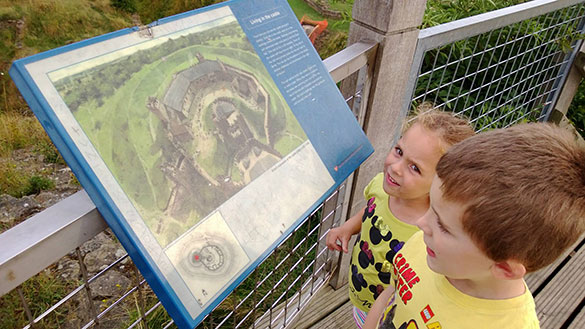 The kids first saw The Fox on YouTube and have since watched it a few hundred times. They all sing along and do the dance movements too.
We hadn't really had time to take a holiday earlier in the year so we managed to get booked on a cheap trip to Bridlington for the day and the kids loved it. It wasn't very hot but was warm enough for us to go play on the beach and wade in the sea.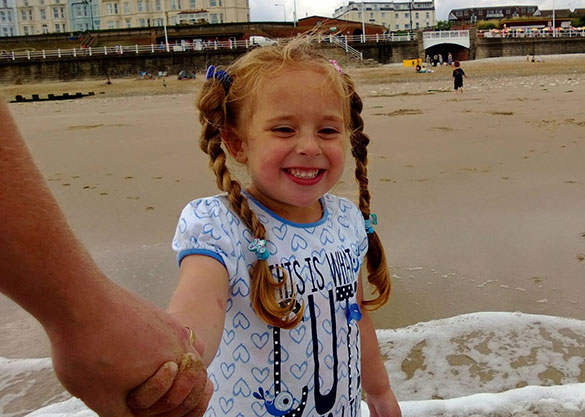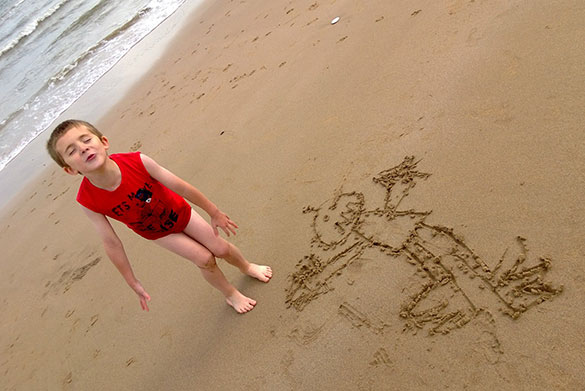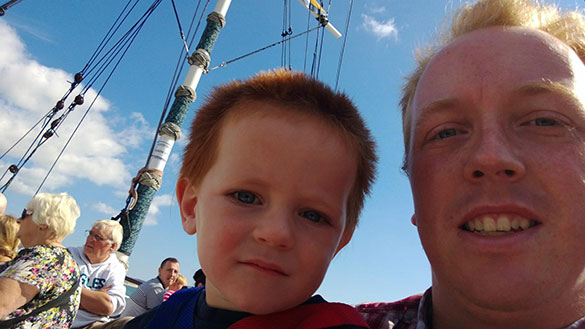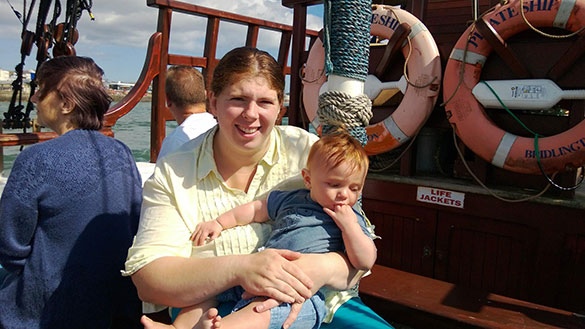 August also marked four years since Laura and I got married, and we hope for many more happy years to come with all our amazing kids.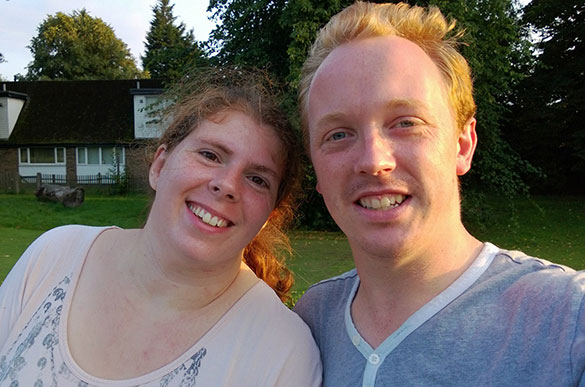 To celebrate our 4th Wedding Anniversary we took the kids bowling, had a nice meal and later visited Pontefract Castle (since it's near XScape). It was a really nice (and tiring) day but we hope to be able to spend our next anniversary alone somewhere and have someone watch the kids for a day (or two hehe).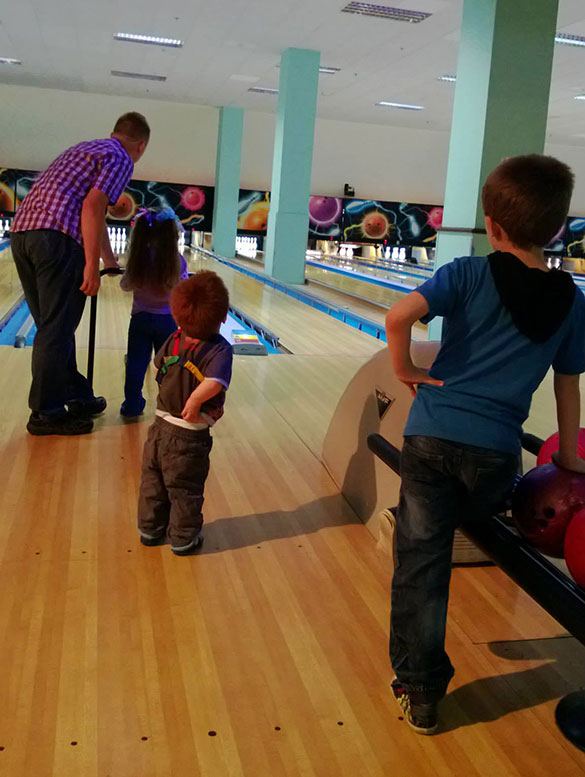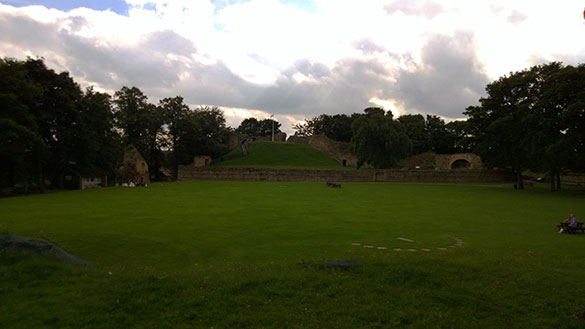 I started playing Counter-Strike: Global Offensive again after having only played it for a week or two on launch the year before. My friend Jay whom I knew from an old online gaming clan joined me to play a lot too in the late evenings. Over the next few months I think I started to get quite good (or at least I learnt to not-rush and try to aim at people!). There are plenty of screenshots on my
Steam Screenshot Stream
.
Willow started school full time in September (she had previously been attending 'foundation' class for just half a day) and started wearing her school uniform just like her older brother Damien.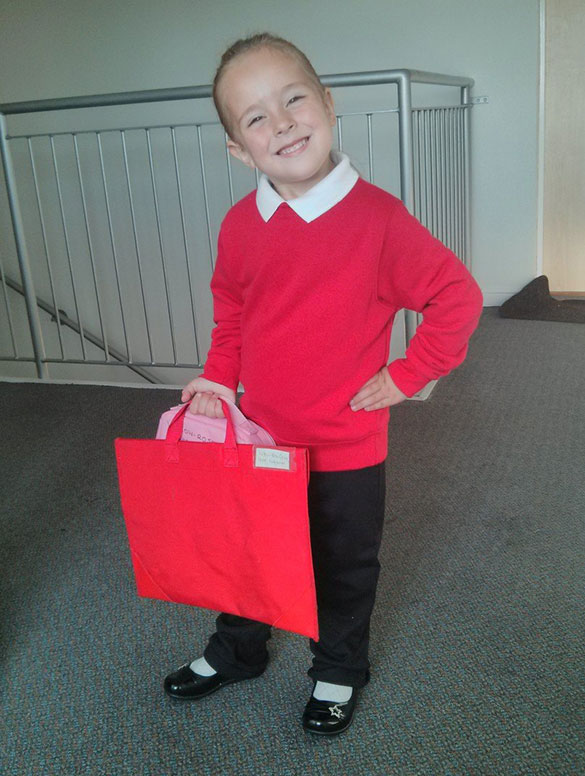 Laura also started making home made pizzas with the kids and they're yummy (while also being very fattening, definitely not a weekly occurance).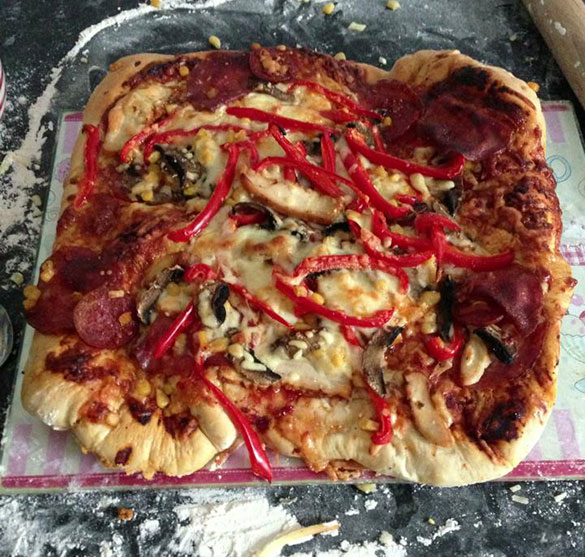 When moving my digital Piano I heard some rattling and remembered Damien had shoved some plectrums in there many years ago (between the keys). I opened it up to find this: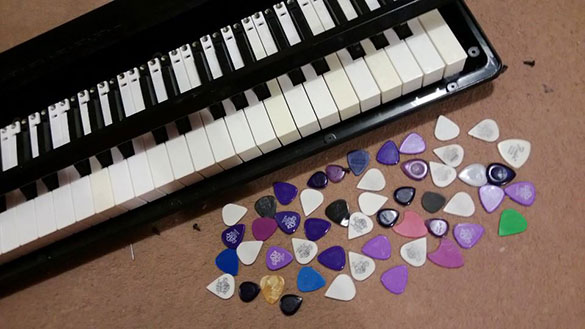 Laura decided Shadow needed a friend, so, she got Fluffy: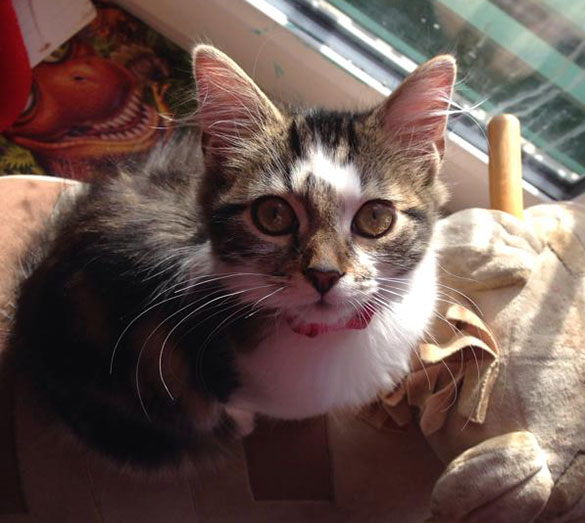 In October we visited the park a few times and collected a whole load of huge conkers that were literally raining from the trees in the windy weather. Unfortunately we only actually played Conkers once though so most of these went to waste.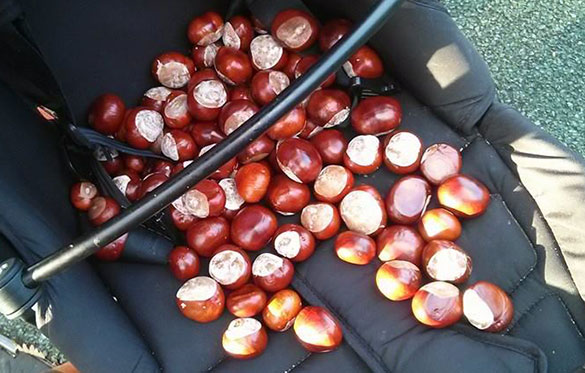 We went bowling for my birthday, took my Dad, Sister, and Brother out and had something to eat. It was nice to meet up and was the first time we'd all been together in quite some time. I also do really enjoy bowling and it was great fun to get the kids playing too.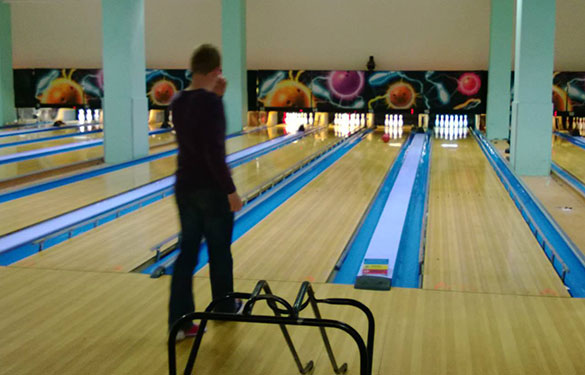 In November Vaughan had his second birthday. Since we'd just been out to celebrate my birthday the week before we didn't do much and just took the kids to the local soft play centre. He loved his Iggle Piggle cake too which I have to say was the best cake of the year (construction wise).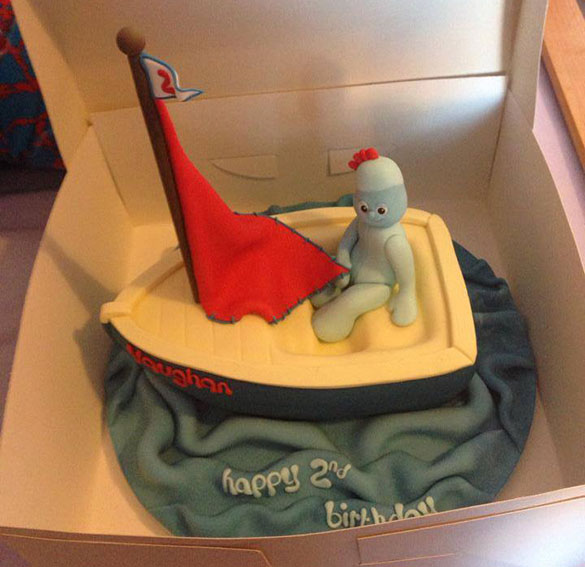 Laura and I both managed to attend Ga-Ma-Yo #5 in November and enjoyed the evening out. It was good to chat to friends and meet some new faces too. Always enjoy these game developer networking events and it's cool seeing what people have to show off.
We went to see my Mum who lives over near Manchester. We'd not seen her in well over a year and it was the first time she'd even seen her fifth Grandchild, Warren. It was nice to see her again and hope she stays in touch.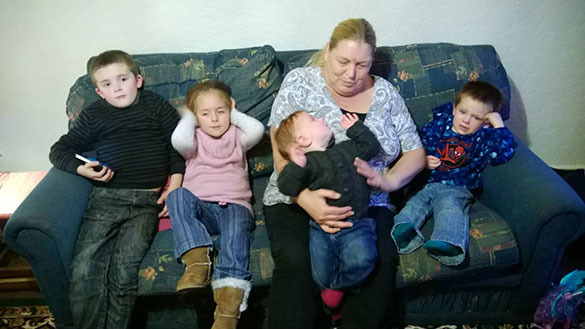 In December Willow learnt a whole load of new songs for the school nativity and Laura made her a snowman costume. I got time off work to go see the nativity and it was pretty good (though Willow was just singing as part of the choir and wasn't in the actual nativity).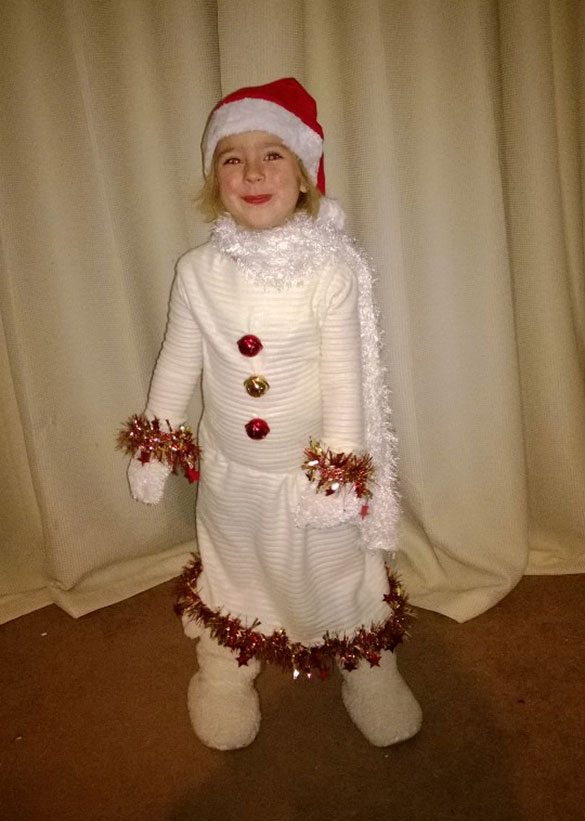 I managed to get away for a day down to London again for an ID@XBOX event (Independent Developers for Xbox One). Got some free swag and it was also the first time I'd ever been inside a football stadium (though obviously not there to see any football).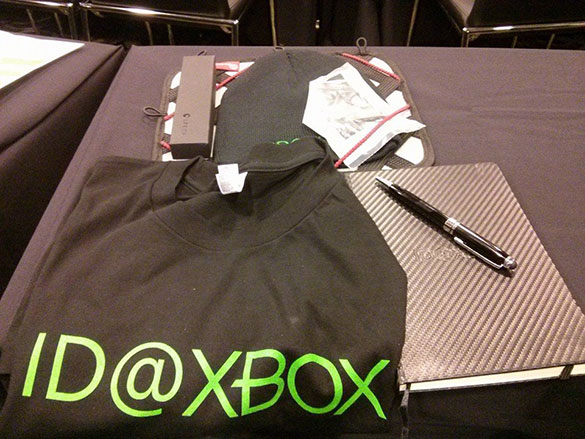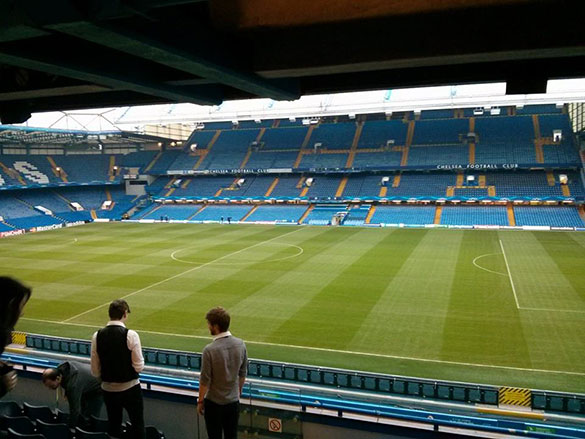 A few weeks before Christmas Warren started walking without assistance. He'd been standing and walking while holding on to thinkgs for at least a month or two then just started walking about the place without any help. Within a week he was running and walking between rooms as if he'd been doing it all his life.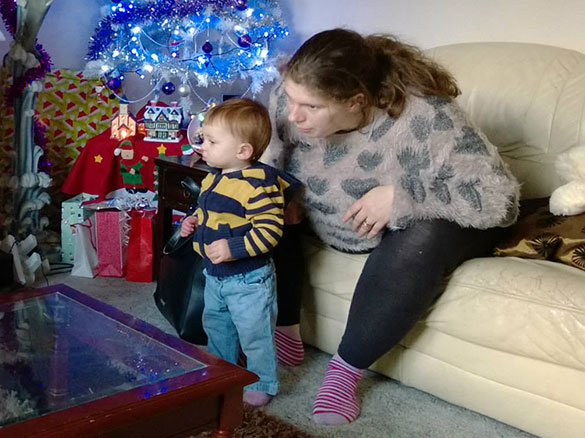 I played my last game of Counter-Strike: Global Offensive in mid December. Not played it for the past few weeks and I've ranked up quite a lot over the past few months along with my friend Jay. I decided to record a little video captured from a single game showing just how bad my aim is sometimes in this game. I'm amazed I keep getting ranked up!
Just before Christmas my book arrived, The History of Ocean Software. I'd really been looking forward to getting this since I backed the
Kickstarter
a long time ago.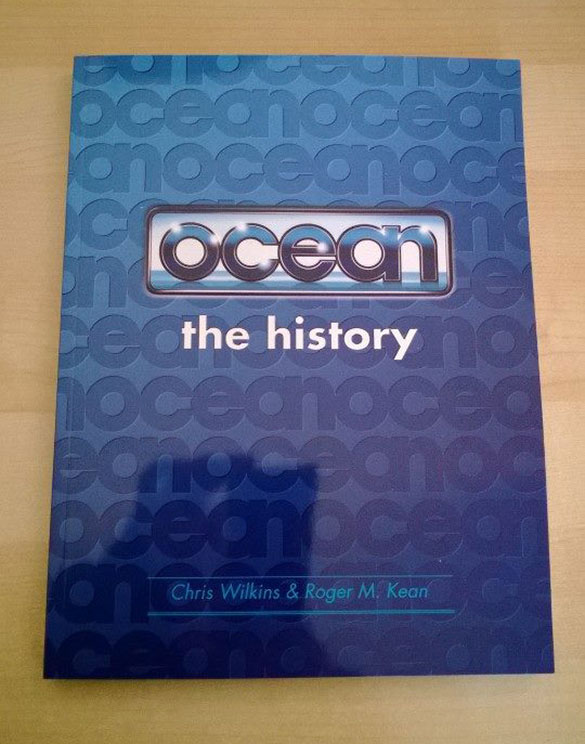 We finished work just before Christmas but all had a full two weeks booked off. It was very welcome as we'd all been working a lot of extra hours over the past few months on big projects. I can't really talk about anything we're currently working on but there are big things coming from Tick Tock in the coming year.
Santa Claus came and left all these presents for the kids!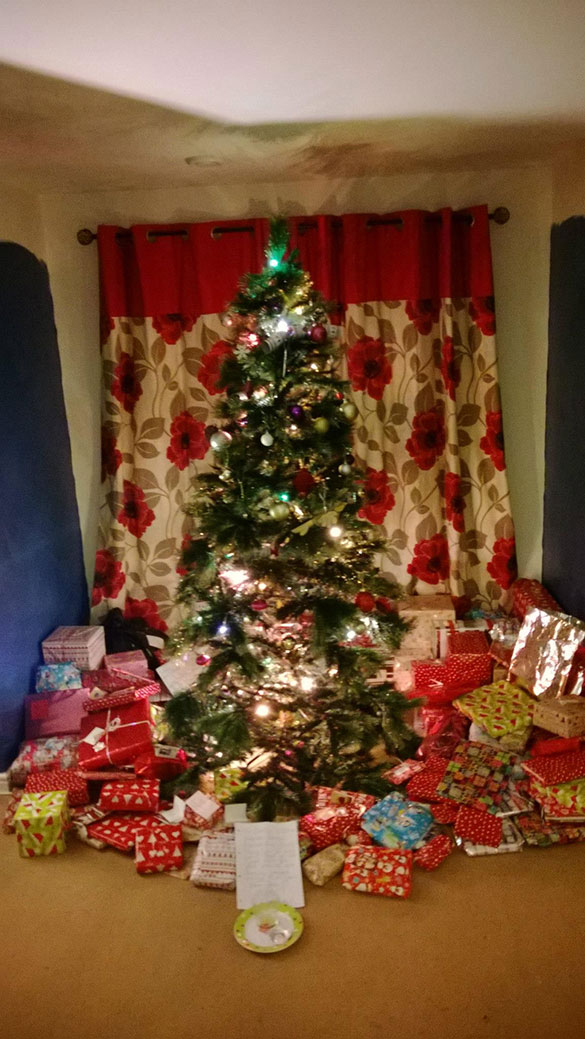 It took us hours to open them all up (trying to calm the kids down and keep them going one at a time) and I think everyone was happy with what they got. We had a great Christmas Day and think Warren loved it too.
I've spent much of the past week playing the LEGO Marvel game with Damien on the Xbox 360. He has a lot of the LEGO games and I've played some of them a little but I've really got in to this one. Lots of very cool characters in the game and lots to do too.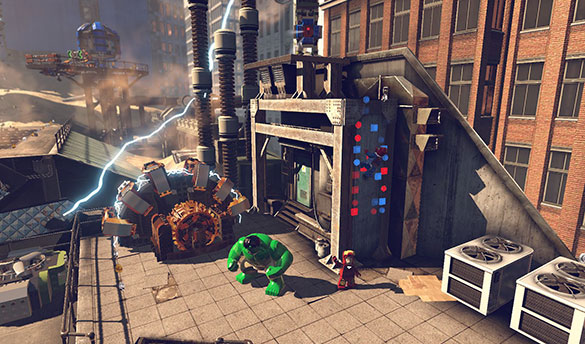 Just before the year ended, I concluded a month long contest I was running on my
Charvel Guitars Facebook Group
which allowed members to upload photos of their guitars to be featured on the group header throughout 2014. The contest wasn't quite as popular as last year but we still got some great entries and here are the winners:

And that's pretty much the highlights of my 2013. I've been spending an hour or two here and there working on Positron over the past few months and also improving the engine for all the other games I plan to release in 2014 including Shadow Racers, Critical Strike, and Ultra Pool.
Warren has his first birthday coming up and I'm sure both he and Vaughan will be talking at some point this year. I'm excited to see what the year brings not only for my family but also for my own business and for Tick Tock too.
If you found this post helpful please leave a comment below: