Yesterday a friend of mine managed to send me a Steam code to play the Counter-Strike: Global Offensive Beta. I've been waiting to get an official invite and code for months now and it seems as though very few people have been lucky enough to get access thus far!
I quickly installed the game and had a quick run through the maps against bots. A range of the classic maps are included and I stuck to these at first. Graphics wise I wouldn't even say it's much of an upgrade over Counter-Strike: Source. The levels seem to have a bit more detail in them and there's added dynamic shadows on players and world objects now but it's hardly doing anything fancy like some of the latest PC games are.
After playing for a short while I find I am able to get used to the changes in movement and aiming pretty quickly and then I realise it's because this basically just feels like Left 4 Dead 2. It almost feels like some Counter-Strike maps have been dropped in to L4D2, the player movement, the animation, the aiming, the weapons, they all feel familiar (having played L4D and L4D2 quite extensively before) and I think it does make the game feel a litle more 'modern' while still keeping the simplicity of Counter-Strike. It was never meant to be a Call of Duty rival, it's a fast paced team based shooter and any level of realism is only really in there to set the scene.
I then jumped in to a number of online games and didn't do too badly (atleast I achieved a 1:1 kill to death ratio). The new buy menu takes a bit of getting used to and there are more weapons to choose from now (and the recoil and action of the familiar weapons has mostly changed). There's the addition of molotovs and dummy grenades which I can imagine will make quite a difference to match play but in normal public servers just get annoying.
My friend then told me that GunGame (my favourite Counter-Strike: Source mod) was now included in CS:GO as a game mode named 'Arms Race' so we had a few games of that. In Arms Race the objective is to work your way through every weapon in the game (generally from strongest to weakest though Arms Race seems to have different order to GunGame). Each time you kill an enemy your gun is instantly replaced with the next in the list, you work through all of the weapons before ending up on the grenade level, you must kill someone with a grenade to proceed and this is often one of the trickiest levels to pass. Then you're on to knife level which actually isn't that hard a level, hold back around your team mates and run in for the kill when you see an enemy, it often works out that your team mates will damage them enough so your knife strike takes them out and you win the game :). We played a few games of Arms Race and I won a game, it's what I love about the hectic nature of Counter-Strike and it's just running and gunning to wipe people out as fast as you can. About as close as you can get to classic Quake style deathmatch in a modern shooter.
I've read that CS:GO will likely be coming to PSN, XBLA and Steam which isn't surprising as it seems to have been built on the same version of Source that L4D uses and I can almost definitely say I'll be buying this on XBLA when it's released.
If you want to join me in some CS:GO fun on Steam, my username is simply 'Bytrix':
http://steamcommunity.com/id/bytrix
.
Below I've included a bunch of screenshots, note that my iMac (Windows 7 in BootCamp) defaulted on about medium settings so if you have a dedicated gaming PC you can probably max out all the settings since CS:GO doesn't seem to be particularly power hungry. Click the pics below for the full 1080p originals or
click here to leave a comment.
.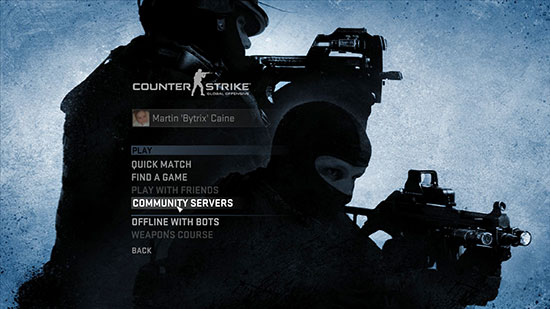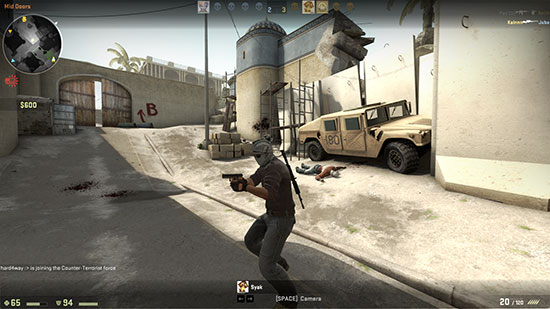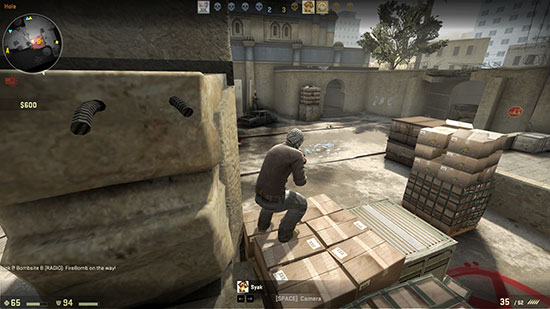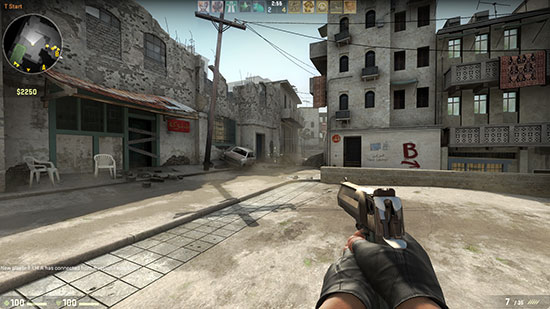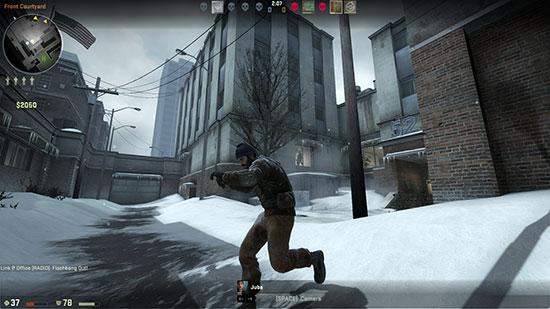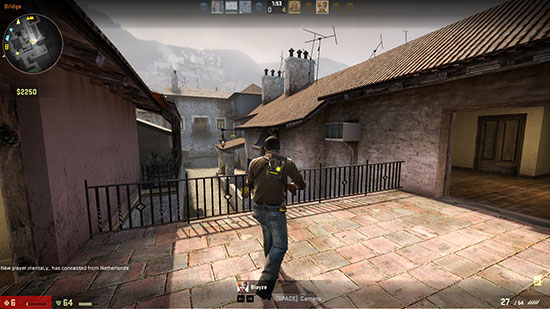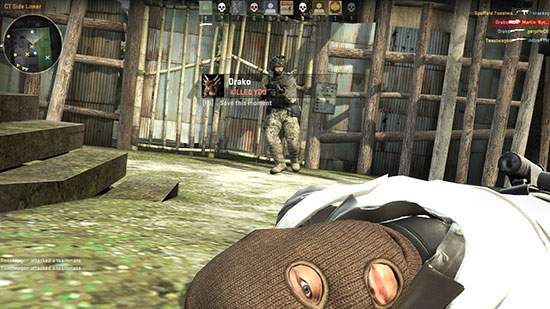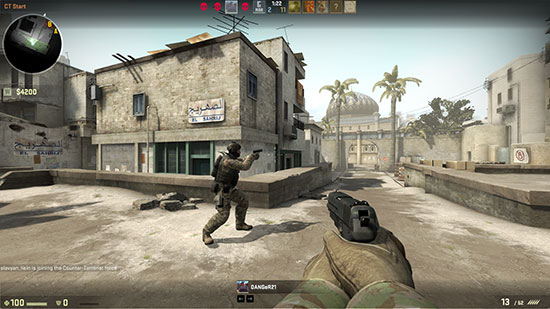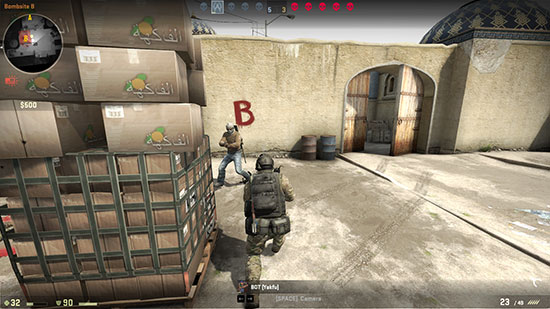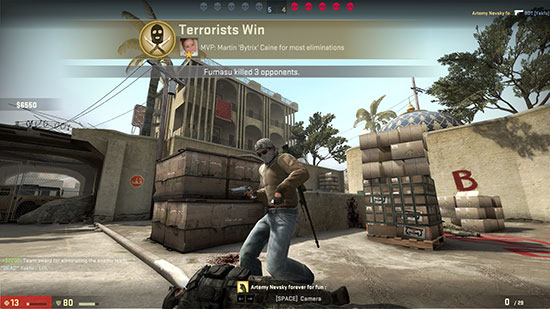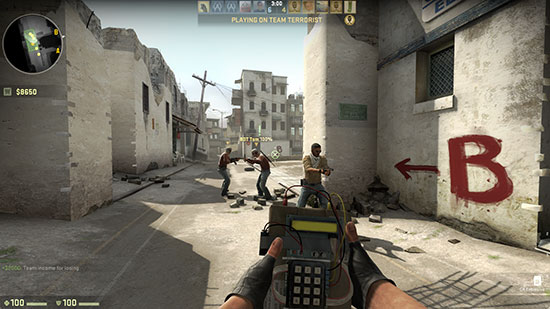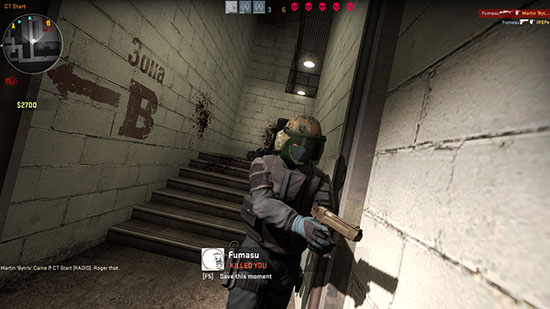 If you found this post helpful please leave a comment below: