There really seems to be a lot more demos popping up over the past few days and not only that but some of the earlier demos are now receiving updates which is cool so there's plenty of new stuff to try.
I downloaded Unity for the first time this weekend and had a quick look over it. As a professional games programmer I've always dismissed Unity as a tool for those who aren't capable of programming a game from the ground up themselves but the recent demos I've been seeing have been quite impressive hence the reason I've decided to give it a chance.
However there is another project where I think I can put my existing skills to better use. One of my all time favourite PC games and the first game I ever played online is Star Trek Voyager: Elite Force. It was a pretty popular FPS game based on Star Trek Voyager made using a modified Quake 3 engine (by Raven Software). It had a pretty detailed single player campaign featuring most of the crew of Voyager and many of the alien races seen in the Gamma Quadrant. It was a brilliant tie-in with what Voyager which was coming to it's end and the multiplayer part of the game (entitled Holomatch) is what really made the game special (as with most Quake 3 based games).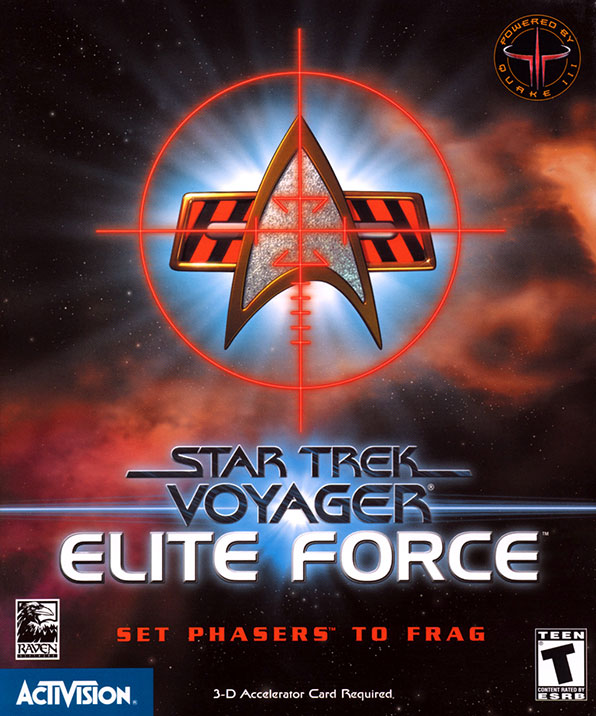 Holomatch was your typical multiplayer for the time the game was released (in 2000). It featured FFA, CTF and TDM game modes, lots of bunny hopping, outlandish maneuvers and a whole load of cool weaponry featuring the not-so-Star-Trek Photon Burst and Arc Welder!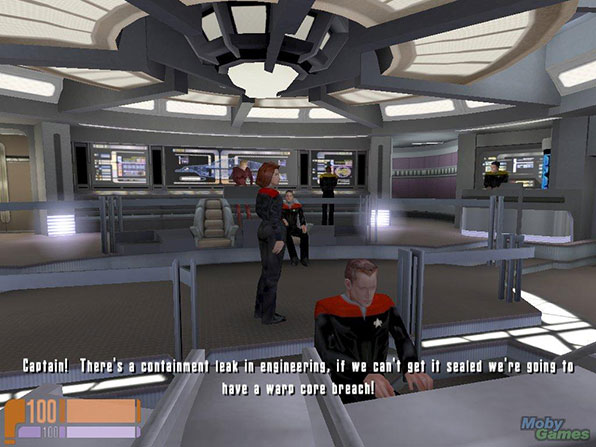 Having played this game for many years (and getting VERY good at it) I really do have fond memories of the game and from time to time will even install it and have a blast around with some bots.
Now, a year or two after the game was released the developers released the full source code to their Quake 3 VMs for both Single Player and Multiplayer game modes. This was amazing for the community and spawned a whole load of really cool mods. Unfortunately this VM code is only what turns Quake 3 in to Elite Force. It doesn't contain any rendering code which we'd need if we wanted to add Rift support in to the game!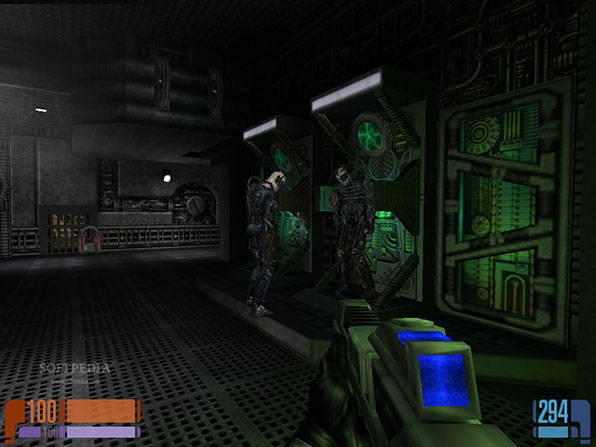 That's where ioQuake3 comes in. Since John Carmack was also kind enough to release all his source code for Quake 3 some time ago he made it possible for dedicated modders and programmers to update the engine and even create updated versions of games based on Quake 3's VM system.
One such programmer took the released Elite Force Holomatch source code and not only did he get it working with ioQuake3 but he also fixed a number of the bugs left in the game after the 1.2 patch. This unofficial version 1.3.7 has full source code available with his holomatch code patches and ioQuake3 patches which can be used to build the executable and VM for Elite Force completely from source code.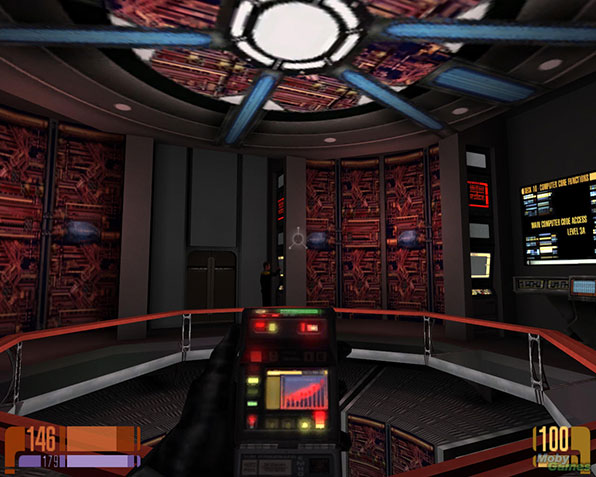 This is great news for me, it means I have full access to the renderer :). Now what I'd LOVE to do is add in Oculus Rift support in to Elite Force. I've chosen this as my pet project to play with the Rift (after already implementing it in to Positron and not feeling like it was a good fit for the game). I'll be doing this in whatever free time I can find in the evenings but don't expect it take too long before I start to make some progress with it. As far as I see the project I have the following goals:
1. Get EF 1.3.7 compiling with latest ioQuake3 source.
2. Get it rendering in stereoscopic mode.
3. Compile in the Oculus SDK.
4. Get views properly offset through HMD properties.
5. Hook in head movement code.
6. Add some console vars to adjust IPD and lens type used.
7. Get the view warping correctly, will likely render the scene to an intermediate buffer and process this afterwards in my own code.
If I can get to this stage I'll release it to the public and potentially any multiplayer map made for Elite Force should be able to be loaded in (provided you own Elite Force and the Expansion as you'll need all the assets from the CDs). There are literally thousands of maps that were made by the community for Elite Force and some of the later ones were truly amazing featuring whole multi-deck ships, planets and environments to explore.
I'll be updating everyone on my progress in here along with my daily Oculus updates. I can't wait to get this working and know that I'll have a lot of fun trying out all the cool maps with Elite Force Rift when it's done!
For anyone that's never played or heard of the game before, here's a gameplay video showing the opening mission from single player. Remember this game is now 13 years old! Some of the community made maps for the game however were very advanced and the community was still active just 3 or 4 years ago!
Now, back on to the usual subject of these daily updates, I couldn't finish without having tried something new and today it was the amazing VR Cinema demo. I finally decided to download this and grabbed a few sample SBS3D movie clips that someone on the Oculus forums shared. All I have to say is WOW! It's amazing, the sense of scale is just right, the size of the screen is perfect and it just about fills your view horizontally, and the 3D movie support is better than what you get in the cinema! The depth seems so much clearer and defined, you barely even notice the limited resolution of the Rift. If anything my only complaint would be that the ambient lighting in the cinema environment seems a little too bright. I'd like it if you could control the lighting with an up/down key press. I am truly considering downloading a 3D movie just so I can sit down for 2 hours and see how it feels with the Rift!
You can download the 1280x800 60fps sample video to watch on your Rift here:
VR Cinema - 1280x800x60.mp4
Also as usual here's the short clip on YouTube too:
If you found this post helpful please leave a comment below:
JohnW / 2013-05-31 00:55:03
Awesome! Cant wait to play this in the Rift, good luck!
David / 2013-05-31 03:37:06
That black & yellow striped background really fucks with my brain.
Rykerwithbeard / 2013-05-31 17:42:22
I would love this. Live long and prosper!
Baz wood / 2016-06-18 23:13:21
Hello! Is this still a WIP or have you decided to abort? Would love Elite Force in VR.