Download Racer:
racer.nl/dl_beta_win.htm
Didn't have much time to play with the Rift today, got a major milestone to reach on a project at work and have been working on that in my own time too.
I did however find a little time to try out a little racing game but unfortunately had issues with it. Fortunately though my T Shirt and poster arrived!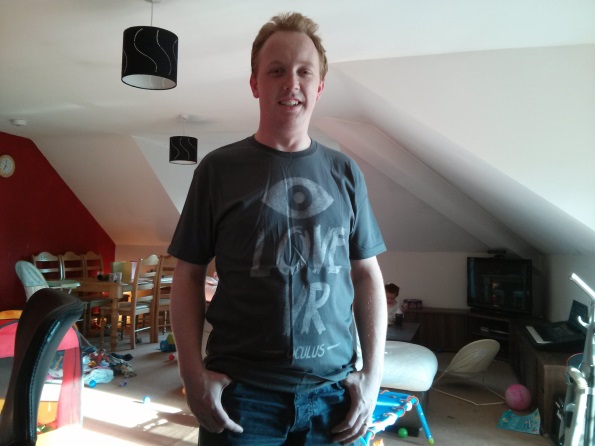 The Racer game posted on the OculusVR forums looks very nice! It's a nice looking racing game featuring a bunch of tracks and cars which is free to download from the creator's website. I downloaded the latest release which has initial Oculus Rift support but unfortunately something went horribly wrong and this is what I see when I load up the game: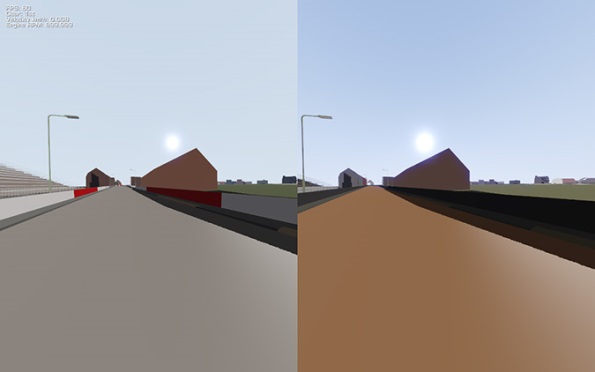 I fiddled with the settings, redownloaded the zip, tried different graphics settings and resolutions and couldn't find any way to fix my problem. I was then wondering if perhaps my iMac's ATI card wasn't up to scratch or something so I downloaded the previous build which is only about a month old and this is what I got: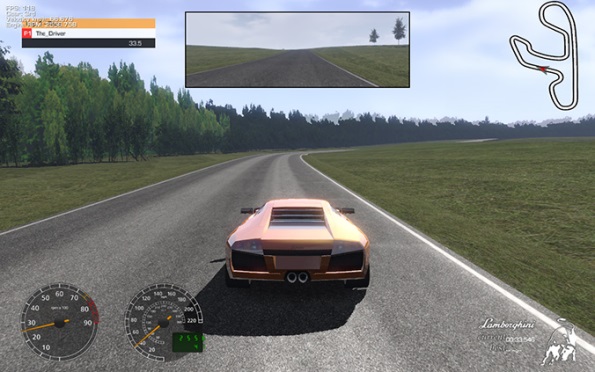 Clearly my iMac can easily render this and it looks very nice for a free game, hopefully the developer will soon release an updated Oculus build as I think this is going to be great with Rift support!
A quick update regarding my development of Elite Force Rift too. I've compiled the latest ioQuake3 source, that was painless. I've also got the patch for ioSTVEF to apply to the source and then tomorrow I'll be working on getting the actual EF VM code compiling :)
If you found this post helpful please leave a comment below: